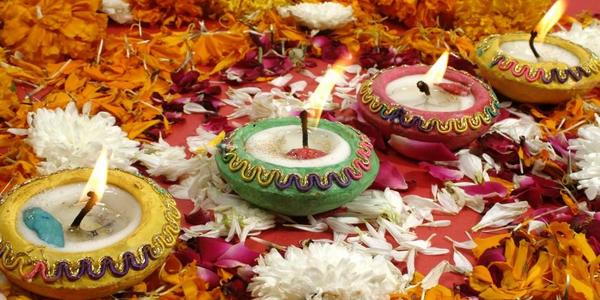 Deepavali is popularly referred as festival of lights. It is celebrated in a grand manner in India. Followers of Sikhism, Jainism, Hinduism and Buddhism see several customs associated to Deepavali. It is a five mega festival marked by several festivities and rituals. To make the day more special, people will clean and paint the house to get a new look. I enjoy celebrating Deepavali with my family and friends. I love to celebrate in a traditional way. Websites like Deepavali, Diwaliefestival.org and time and date offers great information about Deepavali, the festival that celebrates triumph of good over evil.
The best part of Deepavali is purchasing new clothes, gifts, dry fruits and sweets. It is an awesome feeling to share gifts with friends and relatives. During Deepavali, lots of new and latest products will arrive in market. It is the best shopping season. You can purchase branded and expensive items at reasonable price. You can purchase for your entire family by using the offers, vouchers and gift coupons.
How people celebrate Deepavali?
As diwalifestival.org points out, Deepavali celebration will last for five days. Most people decorate their workplaces and homes with small clay lamps or tiny electric lights. Moreover, they float flowers and candles on water as part of decoration. It would look beautiful to see the entire decoration on the day of Deepavali. One side there will be sounds of crackers and another side houses flooded with sweets and gifts. If family members are working or settled in abroad, they ensure to join with their family on the day of Deepavali. It is the best moment where you can click pictures with lot of smiles, happiness and colourful lights. Each person's face will look happy and blessed. Many people will take lot of efforts to clean and neat their yards and homes before Deepavali. They also ensure to wash themselves using fragrant oils and water. They wear new clothes and offer sweets to guests and family members, business associated and close friends.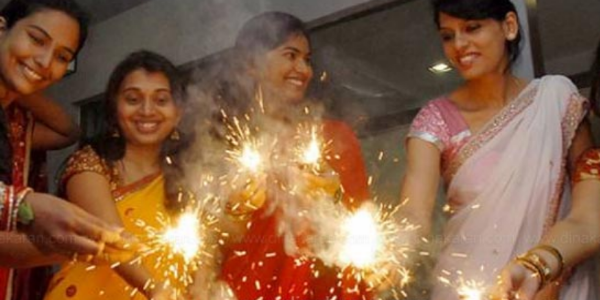 Beautiful fireworks will be set up in the evening. Large fairs will be held in villages and towns. Deepavali is celebrated on various dates by people belonging to different region. They follow the traditional lunar calendar. It is interpreted in various ways. For instance, in Tamil Nadu, Deepavali is celebrated according to the Tamil month called aipasi.
Public life
Banks, post offices and government offices remain closed during Deepavali. It will be closed throughout the country. Organizations, businesses and stores remain closed or reduce their working hours during Deepavali. If you are planning to use public transport on Deepavali, you need to check whether it is available. It will change according to the public transit schedules.
Deepavali is a great time of excitement and happiness. It is marked by smell of tasty food and aroma of various agarbatti, dhoop and chandan. These items are used for special poojas. Deepavali will remain incomplete if you do not use those items. People will light every corner of their house. They will surround the entire area with electric bulbs, candles and diyas. It helps in creating a bright and propitious ambience. It is believed that it helps to share light of knowledge as well as save us from obscurity of ignorance.
Deepavali is not a new festival. It is celebrated for more than one hundred years. It is the grandest and biggest festivals for Hindu throughout the world. Do you know the reason for celebrating Deepavali? Well, the myth or story of Deepavali varied from one region to another. It is celebrated to remark the return of Ram after living in the forest for fourteen years. He has been living with his wife Sita and brother Lakshmana for about fourteen years. His return and success over Ravanaare celebrated as Deepavali. It means good always win the evil. It is the reasons homes are filled with lights over darkness.
Lakshmi Pujais celebrated along with Deepavali. To please goddess of wealth, homes will be sanitized and cleaned. Lakshmi puja occupies the major part of Deepavali celebration. People pray and welcome Lakshmi into their homes. It is done to impress Lakshmi so that she showers joy and prosperity to followers throughout the year. Most Hindu business people see Deepavali as the beginning of their year. It is almost like New Year for them. Most business owners start accounting or recording account books on the day of Deepavali.
Some people have a belief that Deepavali is celebrated to remark the wedding of Lord Vishnu and Lakshmi. Deepavali is celebrated in different ways in different places. In Bengal, people worship Goddess Kali onDeepavali. She offers power and strength to people to fight injustice. During Deepavali¸ it is also necessary to worship the elephant God – Ganesha.
The first day is called as Dhanteras. Most people follow ancient traditions to make this day special. They paint and clean homes and their workplaces. They will decorate the homes with beautiful and large rangoli designs. It will be coloured brightly. It is performed to welcome friends and family members. Choti Diwali is the name of second day of Deepavali. It is the day where the good has won the evil. It is celebrated to mark triumph and victory. The third day is the most important day. It is referred as Lakshmi Puja. The entire house will be decorated with lamps, lights and candles. It is done to greet Goddess Lakshmi. She is the personification of opulence and wealth. On the fourth day, GovarthanParvatpuja will take place. Bhai Dooj is the fifth day of Deepavali celebration.