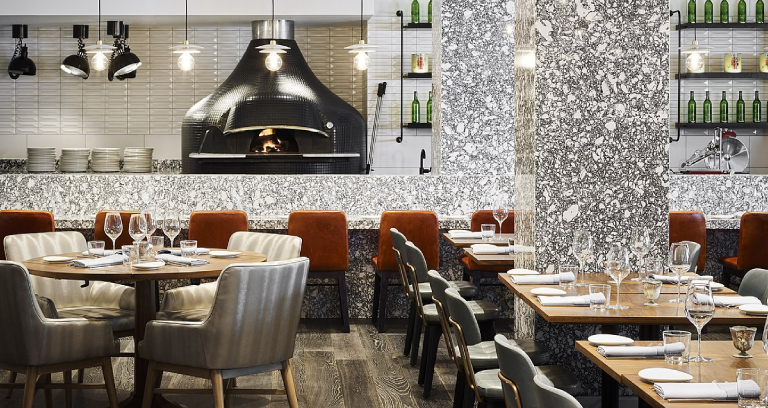 What's A Restaurant?
Our article's main purpose is to list the best five restaurants in Medavakkam, an up and coming area in Chennai. But before we do so, let's walk you through some interesting facts about the history of restaurants and the word's origin.
The Cambridge dictionary defines the word "restaurant" as a place where meals are prepared and served to pay customers. Interestingly, the word "restaurant" is not exclusive to the English language. Both the word and the concept have the same place of origin-France. Today the word "restaurant" denotes a public eating place in at least half a dozen languages such as English, Dutch, Danish, French, Romanian and Norwegian.
Also Read : Medavakkam: A Great Neighbourhood in Chennai
Restaurants: Their History & Purpose Explained
The history of the first restaurant winds itself way back to 1765 to Boulanger, a soup vendor. Boulanger's establishment located near the Louvre specialised in serving "bouillons restaurants" or restorative broths. The sign above his establishment advertised the word "restaurants", referring to the restorative soups served inside. The French word "restaurants" that Boulanger used to describe his broths is actually a derivative of the Latin word "restaurare", which means "renew".
The prime purpose of restaurants worldwide is to offer a place where people can enjoy a meal they choose from a curated menu. Today, restaurants serve as places where people can gather as families, friends, or colleagues to share a meal. Sometimes, people flock to restaurants for the prime purpose of trying out unique, tasty dishes.
Types of restaurants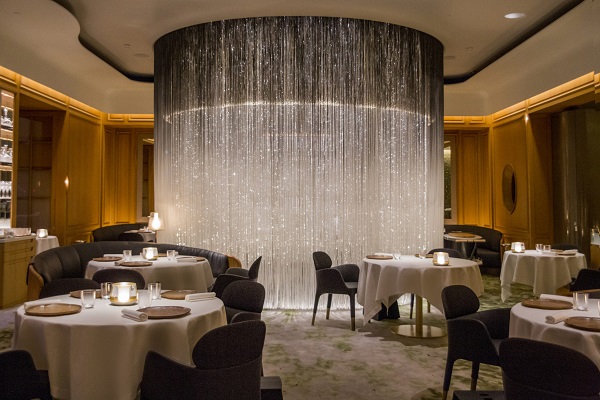 Restaurants today are categorised based on atmosphere, cuisine, formality, and service. Globally, there are five popular categories of restaurants:
Fine dining restaurants where the establishment is more sophisticated, luxurious, and expensive than the average restaurant.
Casual dining restaurants that serve fine dining cuisine and fast food. The atmosphere here is more informal and friendly.
Fast food restaurants offer food at an extremely affordable price point. These restaurants are known for their quick service.
Cafes or coffee shops primarily serve beverages and light snacks like sandwiches and burgers.
Food trucks where a moving vehicle acts as a restaurant. Food trucks do not have a special place to sit and dine. So, people often order take-out meals or stand outside the truck and eat it.
Now, let's get back to the main topic of discussion- the best restaurants you must visit in Medavakkam.
Also Read : An Insight Into Top Fitness Facilities in Medavakkam
List of Best Five Restaurants in Medavakkam
Diff 42
Located on Perumbakkam main road in Medavakkam, Diff 42 is a top-rated multicuisine restaurant. The cuisine here offers both vegetarian and non-vegetarian dishes. The place is popular for its amazing Calamari Fritters, Dragon Chicken, and Pasta. A meal for two will cost approximately Rs.1500.
Palmshore
Palmshore in Senthamizh Nagar, Medavakkam, offers in-house dining, take-away meals, and home delivery. The buffets here are known for their amazing spread and nominal charges. You should try the Chef's Special Chicken Biryani, one of the most popular dishes on their menu.
Grill Nights
Grill Nights is a family restaurant that specialises in shawarma varieties. The dishes here are priced nominally and do not burn a hole in your pocket. The Mexican shawarma and Chicken Barbeque are some of the popular dishes on their menu.
Haleema's Kitchen
If you are looking for authentic homemade food, Haleema's Kitchen is the place to be. From serving delectable paneer dishes to the lip-smacking fish gravy and prawn masala, this food joint is popular amongst the residents of Medavakkam and beyond. The restaurant is named after Ms.Haleema, the main chef and owner.
The Pirates Barbeque
This restaurant is a startup venture run by a group of energetic and enterprising youngsters. The restaurant serves veg and non-veg food and sports an ideal ambience for a quick snack with friends and family. In addition take a glance about the real estate choices and investing in gated community at Medavakkam.Continue Reading