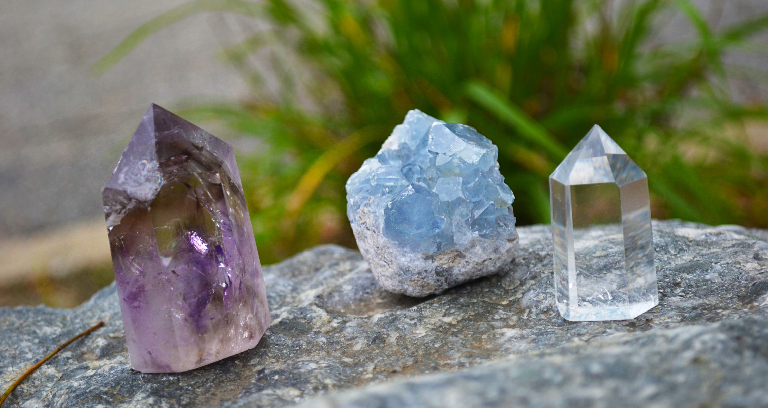 Complete guide to crystal healing stones: Top ten crystal stones
Crystal healing therapies are the most sought after complementary healing therapy that equally grabs attention due to its visual appeal. These stones own different healing properties that promote the flow of positive energy throughout your body and help to oust negative energy. Mentioned extensively across various religious texts, crystals were the topmost healing therapies in ancient times. Though there are no scientific shreds of evidence justifying the authenticity of the treatments, experience-based studies have revealed the efficacy of the stones in healing ailments. Learn about eight such crystal-healing stones that are used in crystal healing therapy.
Identifying the suitable crystal healing stones
Alternative healing therapies that involve self-care experiences like mindfulness, acceptance, and reflection are excellent healing powers that can stimulate the human mind in healing ailments. It may be the reason why people are turning to alternative healing therapies such as yoga or crystal healing therapies that incorporate self-care as their primary motto. The beauty of the stone, along with their expected healing prowess, makes crystal healing stones even more desirable therapy option. But it is quite challenging to choose the right crystal stones for your ailments. Find out your stone from the list mentioned below.
Top eight crystal-healing stones
Master healer 'Clear quartz.'
Known as the master healer, this white crystal is a fantastic stone that boosts your immune system and balances your entire body. They also aid in improving your concentration and memory by doubling your body energy. These crystals are generally paired with stones like rose quartz to enhance the properties of the stone.
Supreme nurturer 'Jasper'
This smooth crystal nurtures courage, fast-thinking, and confidence by absorbing negative energy. The stone is believed to empower your spirit and help you heal in the time of distress. These traits make the 'Jasper' stone extremely popular among individuals who face a lot of challenges.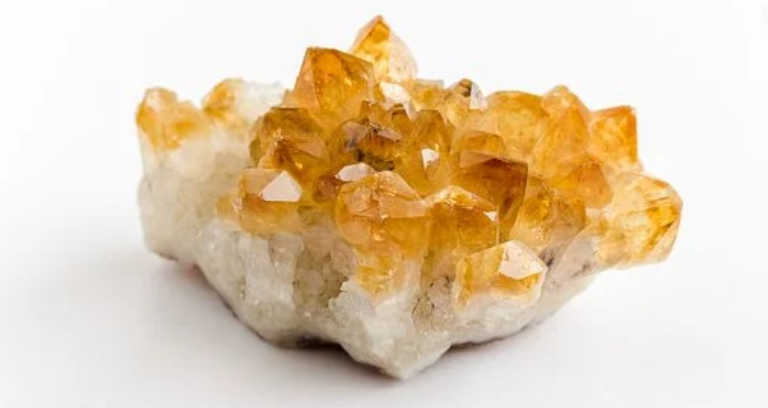 Citrine
Citrine stones help individuals in releasing negative traits like fear and help in nurturing positive characteristics like motivation, optimism, warmth, and clarity. It can also enhance qualities like creativity and concentration. Brace this fantastic stone to bring joy and energy to your life.
Love builder 'Rose quartz'
Rose quartz is all about nurturing love among all your relationships. It enhances the bond between your relations by improving the trust and harmony that in turn, promotes comfort in the times of adversities. The stone also helps in nurturing love, respect, and trust with oneself.
Optimistic 'Obsidian'
Popular among the stone enthusiasts as the barrier to emotional and physical negativity, this fantastic stone helps their owners to build qualities of compassion, strength, and clarity. These stones can also aid in bowel health as well as a great detoxifying agent that helps in alleviating pains and cramps.
Powerful 'Tiger's eye'
This powerful golden stone can be your motivation booster, which helps in eliminating your mind and body of fear, and self-doubt. It is known to be highly beneficial for the matter concerning your career or love life. It can also motivate you to take a clear and conscious decision guiding you to a balanced and harmonious life.
Good luck charm 'Turquoise'
This blue stone acts as a good luck charm by balancing your emotions and assisting in the overall well-being of the mind, body, and soul. Physically, this stone aids in good health of the respiratory, skeletal, and immune system.
Amethyst
A great stone that helps in removing negative thoughts and assisting in bringing humility and wisdom; Amethyst is unbelievably protective and purifying. People also find amethyst helping in good sleep, boosting hormone production as well as relieving pain & stress.
Know More About : Crystal Healing Guide To The Major Stones