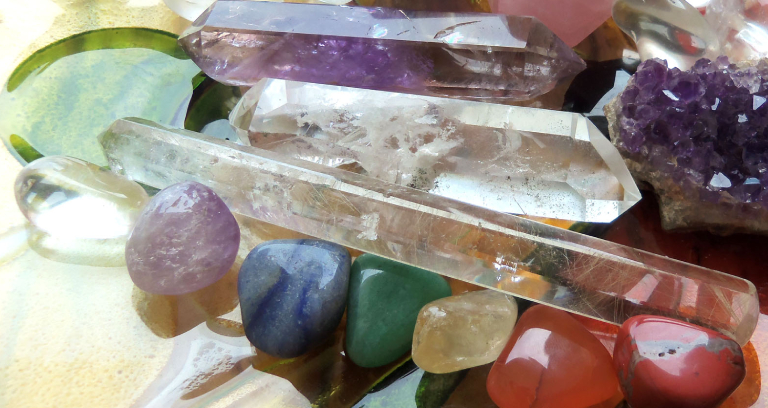 Rock crystals are stone-like structures which look like a diamond. It is a mineral which is available in abundance on our planet. They are transparent and mostly colourless. They are used as power stones for energising other stones. They are also called rock quartz or quartz crystal. This type of rock crystals is mostly found in Brazil, Madagascar, India, Alps, Hungary and Russia. They are used as a healing stone to get rid of difficult problems. It is mainly used to cure problems of the past and to improve self-respect. It possesses the ability to accommodate the energy of other crystals. They are used for channelling, dream recalling and lucid dreaming. In this article, you would get to know about rock crystal properties, rock crystal healing power, and steps to program a rock crystal.
Rock Crystal-Shapes
Rock crystal is known for its bulky nature. It can be seen in different shapes. There are rock crystals which are small or big. You can also find them closed on one side or both sides. Rock crystals are available in the shape of bubbles, wedges, eyes, bridges etc.
Unique Properties Of Rock Crystal
Rock crystal possesses specific unique properties like spirituality and healing power.
Spirituality:
Rock crystal or quartz crystal holds a strong connection with the spiritual world. This is because this crystal can effectively manage energy. It can absorb or transfer energy from or to any levels. It is also capable of storing and transforming energy. The energy stored in the rock crystal can be used as and when it is required. This powerful stone can get rid of the bad vibrations. It is used as a spiritual tool for prayers and affirmations. Quartz also works great with all chakras, symbols and astrological signs.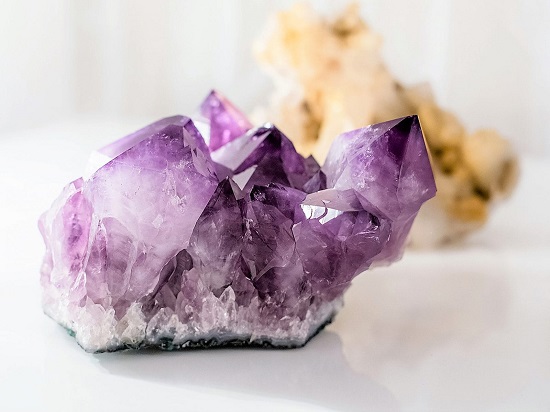 Healing Power: Rock crystal is an exquisite healer. This powerful stone can be used to open the crown chakra, which helps in performing meditation. Using this stone one can get back his/her old memories, resolve issues and remove negativity from life.
Quartz or rock crystal resonates with the healing frequencies of your body. The natural crystal formation stimulates the growth of body tissues. It is possible to attain emotional clarity, peace and enlightenment with its healing power. It is said that rock crystal can cure fever and stimulate the immune system.
Steps To Program Rock Crystals
Rock crystal works perfectly only when it is programmed the right way. The following are the steps to program rock crystals.
Plan things in advance
Make sure to love the quartz stone and feel relaxed before programming it.
Now start with your imagination, and you can witness your desires entering the crystal.
Remain moved for quite some moment this would help the crystal to retain the program.
The crystal can be charged under sunlight.
Know More About : Perfect Guide On Crystal Healing For Beginners